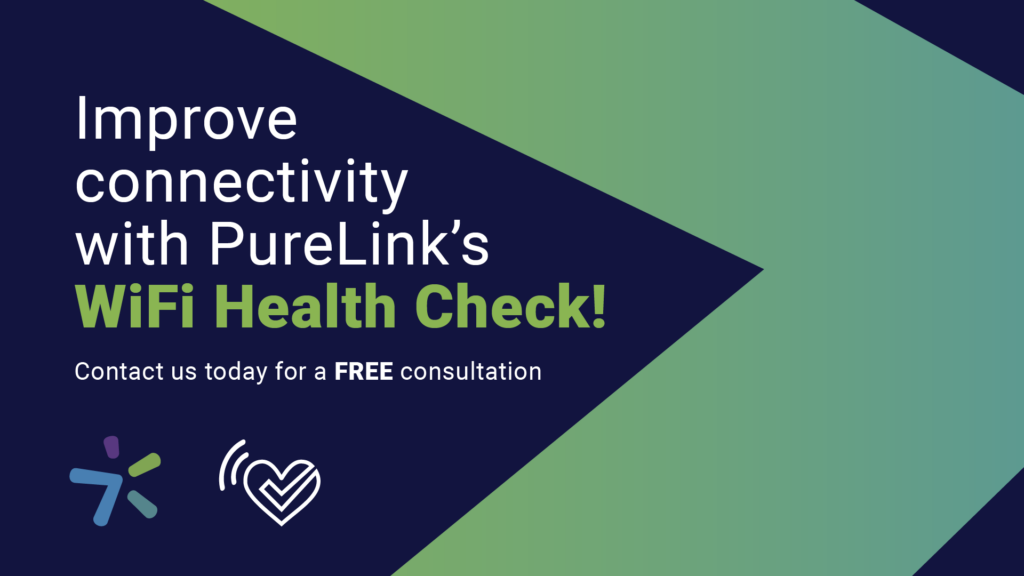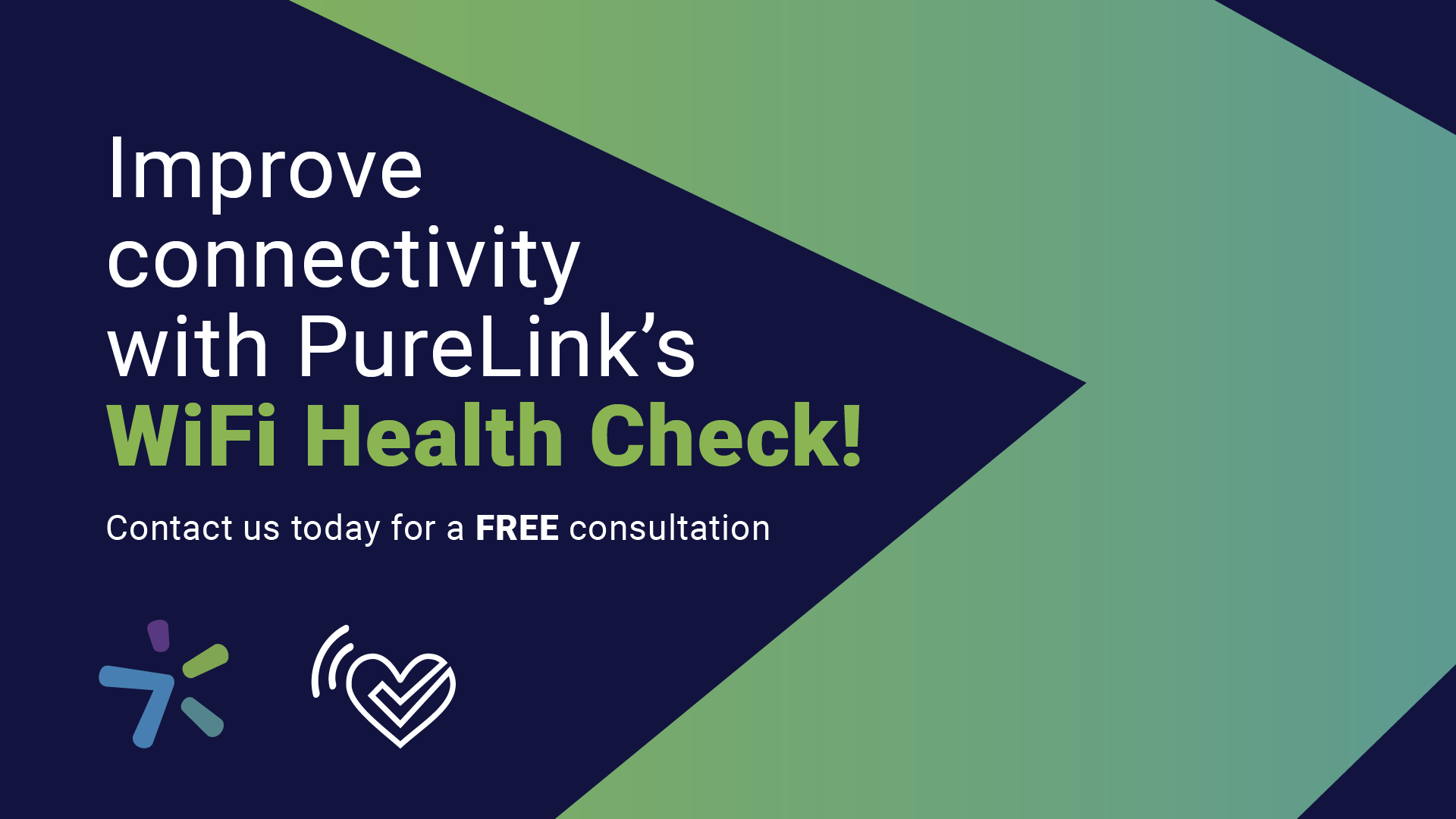 Whether you've just moved into a new home or commercial space or been there for a while, you may have noticed connectivity issues with the WiFi throughout your space. 
This is a common problem that often results in people buying technology that they don't need. A WiFi extender may seem like a great idea, but it can make your internet slower and less reliable as it hops throughout the networks in your space.
But there is a solution!
Introducing PureLink's WiFi Health Check
WiFi speed affects so many things.
PureLink wants to help our local community improve internet connectivity around their homes and businesses, so we are currently offering a FREE WiFi Health Check. We will look beyond your router into your entire area (including prefabs, sleepouts, and garages) and advise you on a long-term solution to enable you to have great WiFi throughout your space.
How can we improve your internet?
There is a lot of misunderstanding in the market about slow WiFi being the service provider's fault. This is not always the case. There are so many other things that could affect your internet speed.
As a bit of background, routers are usually three-four devices built into one. There is the router, the switch, and the WiFi. Plus, there is sometimes a phone port.
Having so many devices in one usually means that some services will work relatively well, and others won't. Bad internet connectivity is not always a router-specific problem. You can have a router that is good but has bad WiFi.
Our team generally finds that splitting up the router and the WiFi component throughout large departments, offices, and homes improves the internet. For smaller spaces, a decent router would usually be fine for most users.
Details of this service
We are offering customers and non-customers a FREE 1-hour consultation where we will assess the internet connectivity in your home or commercial space. We will then give you a heatmap of your current connectivity and the connectivity we can provide you, along with a quote. 
This service is available primarily in the Waikato region. Our team may be able to assess your home or office if you live elsewhere, but travel fees may apply.
Benefits of this service
We take a holistic view of your entire network and determine a solution based on your needs.

Great coverage around your home or office.

Incredible speeds throughout your space.

Consistent internet (which is uncommon for many people).

Our local team is friendly and knowledgeable.

Excellent internet connectivity means you can make the most of your smart devices.
Conclusion
Our FREE WiFi Health Check is a perfect option for people who want to improve their internet to browse the web in all corners of their homes or office.
If this option interests you, follow the link below to apply for this service or learn more.